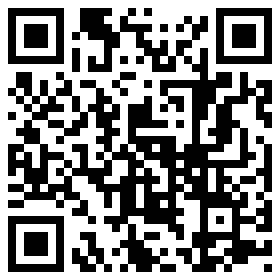 Technology is spinning its wheels faster and faster, picking up speed each and every day.  One of the newest genius inventions, since the computer, is a computer-generated code the Quick Response Code or QR Code for short.  If you have a smartphone or iPhone, this could come in extremely handy for you. In fact, most phones with a camera and internet connectivity will work with this device. There are a few phones which need to have the app downloaded, though.
Let's say you're walking past the theater and you see a marque with your favorite movie mogul on it.  It's rating and picture suit you fine, but you can't really tell what the movie's about, who wrote the screenplay, or anything else, right?  Look in the corner of the poster for the QR Code and click it with your iPhone, or any other type of camera phone capable of photographing the barcode and redistributing it into text, URL, or other data. The "click" willl automatically produce a webpage with all of the information you've requested, email, phone and any other contact id.
At Mountain America Credit Union, I stood in line to cash a check and saw some business cards sitting on top of the counter. Low and behold, there was the qr code attached to the corner–amazing! Even though it wasn't my bank, I was so impressed, I took a card just to look at it!
There are at least 50 different ways to utilize this information according to the website http://www.flyteblog.com/flyte/2011/03/50-count-em-50-creative-uses-of-qr-codes.html
Even if you're a novice at your company, you cannot go wrong with this device!  Some companies charge $99-$400/per month for the device while others are free!  Where did I find all this information?  June 2011 Entrepreneur magazine!
What am I planning on doing with it?  I plan on ordering car door magnets and placing the code on the lower corner.  Who doesn't drive with their cell phone?  And how many times have you passed a billboard promising you'll get the information the next time?  Problem solved!
What's that you say?  You want to give it a whirl?  I'd advice you to go to this website to gather all the low-down information and try it yourself!  Business cards, magnets, even Facebook will beginning using these before you know it!  It's the difference between setting the pace, or waiting until something is proven and being one of the many… too late!  http://www.beqrious.com/show/how-it-works